Tom ''Picks'' New Website
Montague WebWorks play's Tom's tune!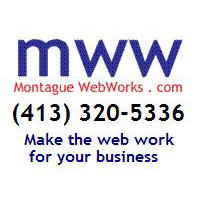 Montague, MA
-- Tom Carroll has been a customer of Montague Webworks for many years. They recently moved Tom onto their premier Content Management System called WebWorks Lite. Administration is super-simple and features are abundant, making it much easier for Tom to edit his website on his own, and for fans to stay up to date with his busy live performance schedule, and CD releases.
Tom can now modify his schedule, update sample songs (including stuff he's working on), and post news-worthy notices, all quite nimbly and effortlessly.
"Wow," said Tom after his brief training session. "That's it? That's all there is to it?" Things like that make MWW smile.
Check out Tom's new website at TomCarrollMusic.com
Montague WebWorks, with offices in Montague, Orange and Northampton, can be reached at 413.522.4808 or MontagueWebWorks.com for more information.
Montague WebWorks proprietary Content Management System (CMS) dubbed "WebWorks Lite" can be installed behind almost any website template, either purchased, downloaded free, or hand-created by a designer of your choice. The software sports static pages, image galleries, file cabinets, news and a dynamic databased contact management system, built-in to the news and static pages. HTML experience is not required to operate your website, allowing almost anyone to maintain it. As such there are no monthly fees for updates.
Posted: to General News on Wed, Oct 7, 2009
Updated: Tue, Feb 2, 2010
Tom Carroll Music
56 Court Square
Montague, MA 01351
(413) 367-9608
Contact Tom